The Club has access to the changing rooms again at the Boathouse under new guidelines and restrictions from Bexley Council
Here are the Covid-19 specific controls for use of the changing rooms:
This Cleaning policy is for the boathouse changing rooms which include toilets, wash basins, showers and the surrounding benches and cubicles.
The Centre have arranged for a cleaning contractor to Clean Daily during peak summer Season.
Club Members will clean main touch points with disinfectant following each use of the facility.
Reduced club member time in changing room by requesting club members arrive ready for the weather & activity reducing time if any required in changing rooms.
Maximum number of five people in changing area at any one time. Signage on the doors with social distance reminders in place.
Changing spots marked on floor at 2-meter distance and on benches to reduce contact
Club Members to clean with disinfectant spray toilet touch points if used
Toilets numbered so cleaning can be focused before and after sessions
Toilet lids not to be lifted, signage in place. If lids needed to be lifted disinfectant spray to be used
Club members belongings are not to be left in changing rooms and club members discouraged from bringing belongings to site. Bags to be left in boat store when club members are on lake.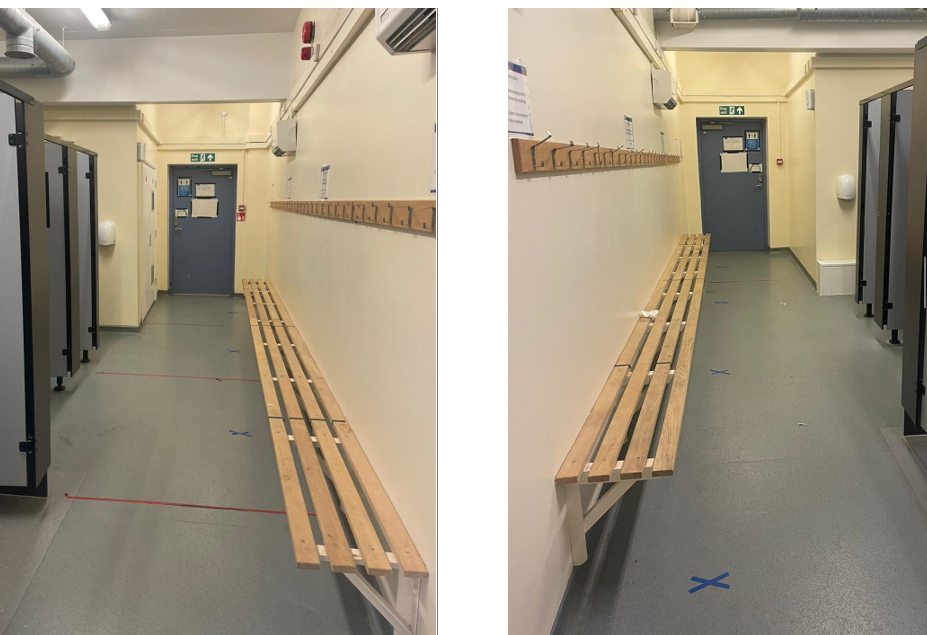 Note: Muddy Footwear and excessively wet kit should still be removed prior to entering the changing rooms where practical, this is not a covid specific requirement.

Discinectant spray and paper towels can be found in the boat store to carry out the above tasks